Direct Mailing Services in San Diego
Replica's Direct Mail Services has been helping local businesses save time, money and increase response rates. Whether it's postcards or personalized letters, Replica can help directly send your marketing message to your prospects & clients. Want to make it personal? We can mail merge and use variable text or images to personally tailor your message to each client! The best part? When you print and mail with Replica, your order is TAX-EXEMPT!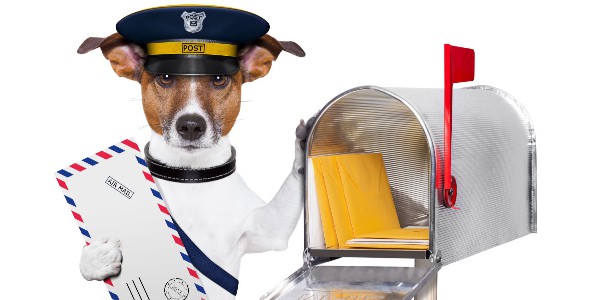 San Diego Direct Mail & Print
Replica Printing provides direct mail services to San Diego County business, we can mail the mail pieces to any of the 50 states of the USA.
How effective is direct mail in marketing?
Direct mail can be very effective. A recent study showed that direct mail campaigns produce sales five times greater than email campaigns, whereas direct mail and email marketing campaigns get comparable response rates. Combining email with direct mail resulted in the best outcomes of all: sales six times greater than generated email alone.
Direct Mail Stands Out. One marketer quoted by Vox reports that young people get hundreds of emails a day, but just a few pieces of actual mail. In the same way that digital-first companies like Warby Parker and Glossier have started opening physical stores to create a special experience, it is a way to stand out from the crowd by sending physical mail.
5 Best Practices for your Direct Mail Marketing Campaigns
EDDM – Every Door Direct Mail
Every Door Direct Mail (EDDM) is a service provided by the U.S Postal Service. In a given neighborhood, city or ZIP code, the Postal Service (USPS) makes it easy to mail either a business or residential client.
EDDM – Every Door Direct Mail
Send direct mail in bulk can be very cost effective and can be sent to very targeted audiences. Using a very target mailing list you can reach only the people that are interested in your product or service.
How do I get a direct mailing list?
Whether you have a Mailing Lists or need help purchasing a targeted list Replica Printing can help.
Replica printing ensures you get the best ROI possible by running these lists through USPS's approved mailing software. This removes duplicates, non deliverable and incomplete addresses, it also provides a move update and separates any internationals. This extra step gives you the confidence you are mailing to the correct recipients and eliminates any returns.
Nonprofit Marketing with direct mail campaigns
Direct mail marketing for nonprofits refers to the sending through the postal system physical mailings to supporters. While several non-profit programs have incorporated digital means of communication, direct mail is making a resurgence as a valuable non-profit fundraising tool.
Direct mail is a tool that has been shown to have a substantially higher investment return than trendy digital approaches, with response rates sometimes 10 times higher than those of digital marketing.
Our direct mailing services include: