Professional Binding Services
We understand the importance of your proposals, reports, presentations and training manuals. The finishing touches can often make the difference between the ordinary and the extraordinary. Replica's experienced staff will help recommend the perfect binding option for your success.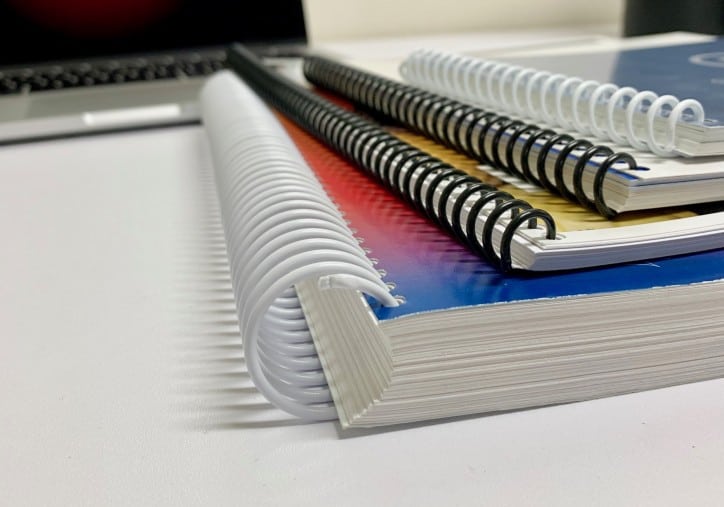 The tiniest details can make all the difference. Replica's Professional Finishing Services allow you to customize your project right down to the fold.
Coil, Comb & Velo Binding
Choosing the perfect binding method for your next proposal, report, presentation, or training manual isn't hard. Learn how Replica's Coil, Comb and Velo binding services can give your next project a polished and professional look and feel.
Booklet / Saddle-Stitching
Booklet/Saddle-Stitching is an inexpensive alternative for pieces under 6o pages. It's perfect for newsletters or small reports.
Preserve, protect and enhance your documents with Replica's Mounting and Lamination services. We offer both small scale and wide format laminating and can mount posters, trade show signage, menu boards and more.
Folding, Perforation, & Scoring
At Replica, we use the latest print technology and folding machines to quickly and accurately fold your print materials without cracking thicker paper stocks. We also offer in-house perforation for materials that may require a tear off.
Cutting, Stapling, Drilling & Collating
Here at Replica, we understand the smallest details can make all the difference. Our cutting, stapling, drilling, and collating services are just a tiny part of what makes your print project successful.