Replica Printing Services has been a trusted San Diego Printer since 2001. For 20 years, we have been providing superior service and quality prints at affordable prices to local San Diego businesses and professionals. We are family-owned and operated by a close-knit team of printing experts. Let us print your business' best impressions.  Our San Diego office is located in Mira Mesa in Central San Diego.  We offer a variety of printing services at both this location and our Poway location to help businesses with everything from printing marketing materials to graphic design and a wide array of print solutions.
Our Printing Services:
As a trusted San Diego printer, Replica has worked with local businesses and professionals to print their business cards, flyers, posters, and other marketing materials for nearly 20 years. Over time we have found that when it comes to printing sales and marketing materials, professionalism and quality are key.
Brochures
Business Cards
Stationary
Posters and Retractable Banners
Booklets
Presntation Folders
Flyers
We specialize in creating customized Training and Educational Materials for trainers, consultants, and educators. Replica's advanced digital printing, professional binding, and quick turnaround provide our customers with a flexible and reliable source for all their training and educational material needs.  We create manuals, handbooks, and other materials that facilitate a productive, efficient, and consistent transfer of knowledge to attendees and students.  Our training and educational materials include:
Large Format Teaching Aids
Educational Books
Booklets
Retractable Banners
Sales Training Manuals
Quick Reference Job Aids
Management Training Handbooks
Product Manuals
Replica specializes in large format printing, copying, and scanning of construction documents and blueprints in black & white or color, as well as large signs and posters. We use the latest wide format print technology from HP to produce high-quality prints, copies, or scans up to 36 inches wide.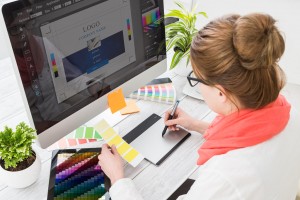 Graphic design is a field that has evolved over the years. It used to be just making logos, but now we can do so much more! At Replica Printing, we understand how important it is for your business to have an aesthetically pleasing and well-designed graphic design. That's why you'll find creative solutions tailored to your needs at our company. We offer branding, print materials like brochures and postcards, website development and hosting – the list goes on! So if you're looking for a reliable printing company with professional graphic designers that focus on customer satisfaction, then look no further than Replica Printing.
We understand the importance of your proposals, reports, presentations and training manuals. The finishing touches can often make the difference between the ordinary and the extraordinary. Replica's experienced staff will help recommend the perfect binding option or book printing for your success.
Replica's Direct Mail Services has been helping local businesses save time, money and increase response rates. Whether it's postcards or personalized letters, Replica can help directly send your marketing message to your prospects & clients. Want to make it personal? We can mail merge and use variable text or images to personally tailor your message to each client!
The best part? When you print and mail with Replica, your order is TAX-EXEMPT!
We offer the best book printing services for any of your needs. Whether it is a small pamphlet or 500 page novel, we have you covered! We provide highly customizable options to fit every need you may have as well. With our affordable prices and quick turn-around time, there's no better place to go than Replica Printing!
We offer book binding services for a diverse range of clients across San Diego. From academic publications to corporate training materials, our customizable book binding services are ideal for delivering a beautiful, polished product. Our in-house design team can provide assistance with all of the details, including paper selection, binding style, page layout and numbering. We offer free proofs and free local delivery for clients in San Diego. Get in touch today or submit your files digitally for a free estimate.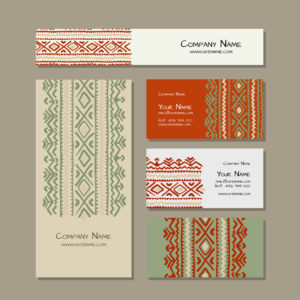 At Replica Printing, we understand that there is a lot of competition in the business card and letterhead printing industry. Business owners are looking for high quality prints, at competitive prices. We have been providing this service to our customers since 2001! In order to provide you with the best possible print job, we offer customized solutions to any printing job you may have. Whether it be business cards or letterheads, we'll take on any project you throw at us! For more information about how Replica Printing can help your company succeed, give us a call today!
Replica Printing is a leading catalog printer in San Diego. We have been printing catalogs for over 20 years and we can handle any project you might need us to do. You can rest assured that your investment with Replica Printing will be worth it because we offer some of the best prices on the market, while still providing excellent customer service.
A custom envelope is a great way to make your invitation stand out in the mailbox. It also makes for easy organization of RSVPs and provides a more personal touch. Custom Envelope Printing is an important detail that should not be overlooked when planning an event. We offer many options, so we are sure you will find one that suits your needs. We specialize in printing high quality envelopes with care, ensuring that all clients are satisfied with our work!
At Replica Printing, we can take care of all your flyer and brochure printing needs. Flyers and Brochures are the perfect way to get your message out there! Flyers provide a quick overview of what you have to offer, while brochures give detailed information about your services. Flyers also make great inserts for newspapers or magazines, where as brochures work well in presentations at conferences or trade shows. Whatever type of job you might have, we can handle it- from large format banners for construction sites to pocket sized cards for handouts at an event. We offer customizable plans that will fit any need or preference so call us today and let Replica Printing help with your next project!
Inkjet addressing is a popular way to print customized address labels for your envelopes and mailers. It's easy, efficient, and affordable! Inkjet printing doesn't use any chemicals or toner like traditional laser printers do, making it safer for the environment. Inkjet printing can also be used on various types of paper stock including glossy photo paper. Inkjet printing offers high-resolution images that you won't find with other types of ink jet printing methods such as bubble jet or thermal transfer. The cost per label may seem expensive at first but when you compare them to custom stamps which are about $1 each, they start to look more affordable!
Replica Printing is a magazine printing service that offers customizable plans to suit any occasion or need. We offer services that range from printing newspapers, magazines, business cards, and posters. Replica Printing understands the importance of delivering high quality products while offering competitive prices for our customers. We are your one stop shop for all your printing needs!
At  Replica Printing we know that newsletters can be a great way to inform your various communities. That is why we offer top-notch newsletter printing services. We offer many different customizable options so you can come to us with any job you might have.
Replica Printing is your number one source for any type of poster printing. We offer many different options to choose from and we can even create a custom design if you need it done in a hurry! Our prices are unbeatable and our quality is unmatched by anyone else. Stop wasting time on other print shops, come to Replica Printing today!