INTRODUCING OUR BOOKLETMAKER
The Morgana BM 350
Take your marketing and training materials to a whole new level with the new features our booklet maker provides. Check out our video to see it in action!
 NEW FEATURES INCLUDE:
Larger Capacity: Can now create booklets up to 140 pages (35 bond sheets)
Square Fold Option:  Lays flat, boxes flat, a great alternative to a perfect bound book (see nearby picture)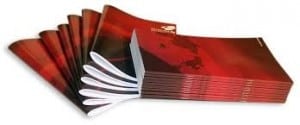 HOW CAN THIS BENEFIT YOUR BUSINESS?
Booklets and catalogs are one of the best ways to market and promote a large quantity of content to the consumer at one time. It helps them view your products or business services in a structured and organized multiple page layout. With the Morgana you can even create a magazine up to 140 pages that has the professional quality that both you and your customers are looking for. Here are some different products that can be beneficial to you by using our booklet making services.
Catalogs
In both business to business and business to consumer markets, printed catalogs have experienced an incredible revival as brands and marketers realize their power to impact consumer behavior. Learn more about catalog printing through our past blog post about the benefits of printing catalogs.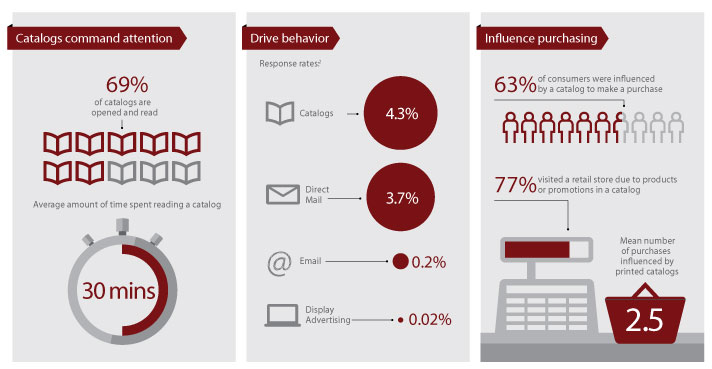 Magazines and Newsletters
A monthly issued magazine or newsletter is the perfect way keep your customers updated with what is new with your business. Magazine readers are actually one of the most active consumers (shown below)
Event Programs
Event programs make it easy for every attendee of your event to be informed of the outline of the event activities. You can list your company information and even advertise for a company that could be sponsoring your event. An event program can add that professional finishing touch to each table setting and can make an important customer feel recognized and appreciated.