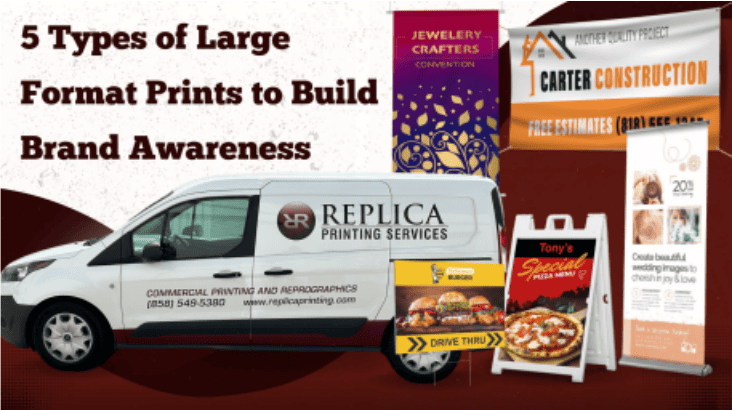 Large-format printing is an excellent way to grab the attention of your
target audience and effectively communicate your brand message.
But with so many options available, it can be challenging to know
which type of large-format print is right for you. In order to choose the
right printing option, you need a basic understanding of what
large-format printing is. Usually large format is any type of printing
larger than 12"x18", which is the largest size that can be run using
standard commercial printers. In this article, we will review the 5 most
popular types of large-format printing including Vinyl Banners, Fabric
Banners, Foamcore, Coroplast, and Vinyl Decals. Whether you are
looking to liven up your conference booth or trying to build brand
awareness these prints are sure to turn heads.
#1: Vinyl Banners

Vinyl banners are one of the most popular options for large-format
printing. They are durable, weather-resistant, and can be printed in a
variety of sizes. They are an excellent choice for outdoor advertising,
as they can withstand exposure to the elements. Vinyl banners can be
hung with grommets, pole pockets, or with a banner stand, making
them versatile for any location.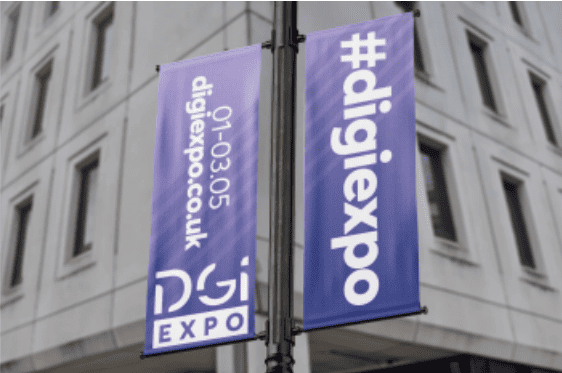 #2: Fabric Banners
Fabric banners are a great option for indoor use, as they have a more
elegant look and feel than vinyl banners. They are lightweight and
easy to transport, making them an ideal choice for trade shows and
events. Fabric banners are often made from polyester or nylon
materials and can be easily folded or washed between uses. Fabric
banners can be hung by grommets or hole pockets and be used as a
step and repeat.
#3: Foamcore Signs
Foamcore signage is an excellent option for businesses that want to
create high-quality prints for presentations, trade shows, or in-store
displays. Foam board is lightweight, durable, and easy to mount. It is a
rigid material that can withstand the wear and tear of frequent use.
Foam board prints can be printed with a variety of colors, graphics,
and text, making them an ideal choice for presentations or in-store
displays. Foamcore signage is rigid enough to be self-standing on an
easel or attached directly to the wall with Velcro.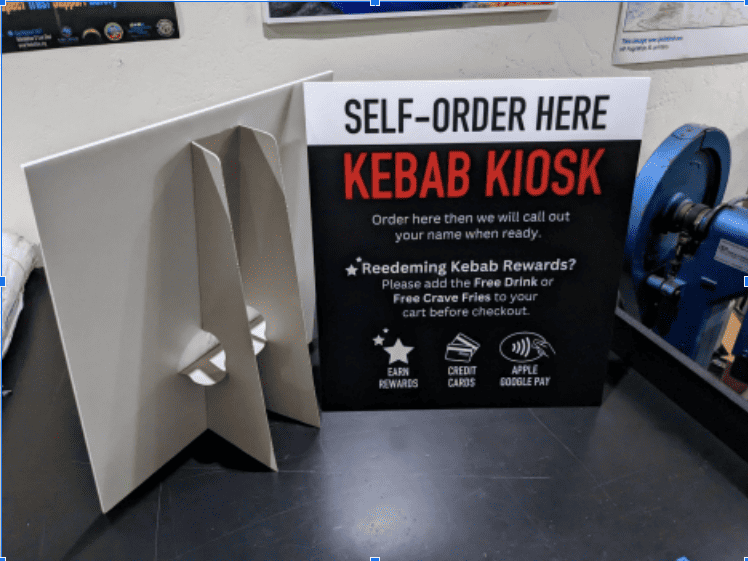 #4: Coroplast
Coroplast is a great option for low-cost temporary outdoor signage, it's
most commonly used as direction signage for outdoor events and in
industries such as real estate, construction, and education. Coroplast
is made using three layers of polypropylene plastic, making it
lightweight, weather resistant, and durable. These signs are printed
using high-quality UV inks that tend to last between 3-5 years without
any lamination. Coroplast signs can be mounted by grommets or steel
H-frames that can be inserted into the corrugated plastic.
#5: Vinyl Decals
Vinyl decals are strong enough to be used both inside and outside
your business. Window graphics are a great option for companies
looking to attract customers outside of their storefronts and increase
foot traffic. They are weatherproof, durable be applied to the exterior
or interior of storefront and vehicle windows are r. Vinyl decals are an
effective way to create brand recognition and increase visibility for
your business.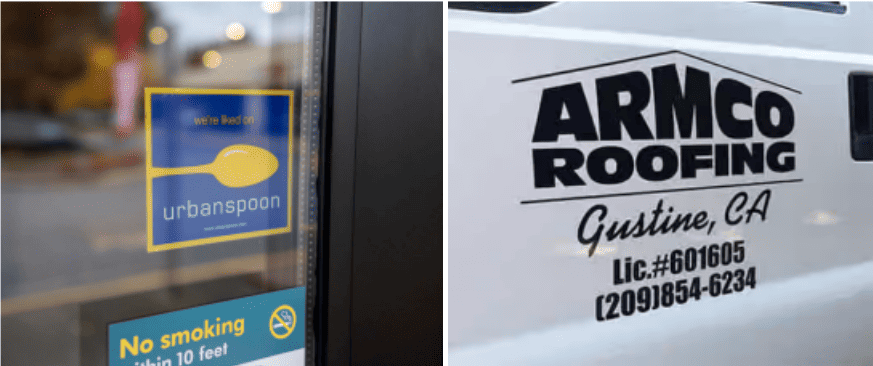 What's The Best Option For My
Business?
Choosing the right large-format print depends on your specific needs
and the message you want to convey. Vinyl banners, fabric banners,
foamcore, coroplast, and vinyl decals are all great options for
businesses looking to create effective marketing materials. Be sure to
consider the location, purpose, and audience of your marketing
materials to help you choose the right type of large-format print for
your business.