At Replica Printing we provide our customers the opportunity for all components of finishing services, which includes lamination, binding, folding, and mounting.
Picture this, you've just finished planning your print job. You know what you need printed and how much of it you need printed. You place your order with your local print company when you realize that you don't want your finished product to just be a pile of papers. This is where finishing comes in and it is important to the presentation of any printed project.
Deciding on what exactly you want for finishing on your project can be difficult, but good printers should be able to provide you with suggestions and samples of what the material should be. If you're not sure what you want, don't be afraid to ask. We're all experts and will do what we can to figure out what is best for your project.
Here are some brief descriptions and videos of the most popular types of finishing:
Lamination
Preserving, Protecting, and Enhancing Your Documents
Replica provides lamination services for documents of all shapes and sizes.  Whether you need dry erase lamination for a school project, glossy lamination for report covers, or matte lamination for a photograph; we can help you preserve, protect, and enhance your documents. All laminated pieces can be flush cut to the edge, or encapsulated for a completely sealed water resistant finish.  We offer both 3 Mil & 5 Mil thickness to provide options for different uses.
Binding
Binding is when you have a larger project, say a book or manual, and want the project bound together. The two main kinds of binding are coil and comb binding. Coil binding is a spiral coil that is run up the side of your project (shown in the video below) and is our most common type of binding, coil binding lays flat when opened, works well with odd size report, and it has a flexible spine that keeps its shape. Comb binding is a square punched binding that is bound by comb teeth. Another type of binding we can produce is Booklet Saddle Stitching and Perfect Binding, most commonly finished as 5.5×8.5 or 8.5×11 sizes.  However we can customize booklets & books to fit your specifications.  Saddle Stitching is the common term for folding and stapling twice along the spine for a magazine like appearance.  This finish provides an inexpensive and efficient method for business materials to be printed in Color or Black & White and easily viewed as a book.  Perfect Binding offers a textbook appearance with a glued spine and cut edges for a clean professional appearance.  Both options are typically printed with a heavier card stock cover and gloss or matte text pages.
Covering and Backing
Covering and backing are what the cover and back of your project look like. They also provide protection to your project. Clear plastic is the most common choice for a cover, while black vinyl backing is the most popular choice for backing.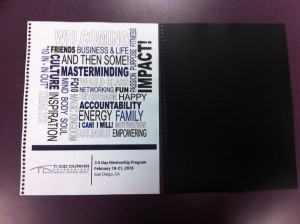 Folding
From the basic to the complex, our folding services save you time and deliver the work you need. Our machine folds provide sharp, crisp folds for your brochures, tri-folds, table top displays , pamphlets, mailers, and invitations. Replica's Folding machines can quickly and accurately offer an array of professional folds for any project. For thicker stocks we eliminate cracking by scoring before folding, great for greeting cards and presentation folders. We offer in-house perforation with our micro punch or standard punch for tickets, coupons and other printed items that may require a tear off.

Mounting
Mounting is when you have a print, usually bigger than the normal 8 ½ x 11 print (although those can be mounted as well), and you want it on a very sturdy board. The most popular board for this is foam core, although there is a sturdier gator board which is slightly more expensive. The most common prints that are mounted are posters, trade show signage, point of purchase displays, exhibits, photographs, temporary signs, special event signs, table top displays, informational signs, and menu boards.

For any finishing needs you may have, feel free to contact Replica Printing Services.