All the Information You Need on the
2023 Postage Increase
Including tips on how to save money on postage!
January 2023 USPS updated its pricing for the third time since early 2022. This time the postage rate jumped up 4%, totaling about .03 cents more per stamp. While a subtle increase this is just the beginning of the Postal Services' "Delivering for America" 10-year plan.
What is "Delivering for America"?
The Postal Services "Delivering for America" 10-year plan was created on March 23, 2021. It intends to help offset rising expenses due to inflation and provide additional revenue needed for future financial stability. This plan stands to reverse the expected financial loss between 2021 – 2023 projected by USPS, which totals $160 billion. This loss would be on top of the Post Office already surmounting debt dating back to 2009.
Sources from The U.S. Government Accountability Office said, "…at the end of fiscal year 2020, USPS's total unfunded liabilities and debt were $188 billion—more than 250 percent of its annual revenue. These unfunded liabilities included about $75 billion in underfunding of retiree health care benefits, and about $61 billion in underfunding of pension benefits."
USPS 2023 Shipping Rate Changes Highlights
Priority Mail commercial rates will increase by 3.6 percent, below the rate of inflation
Priority Mail Express service prices would increase by 6.6 percent
First-Class Package Service prices would increase by 7.8 percent
Overall, Priority Mail service prices would increase by approximately 5.5 percent
There is no price increase for Parcel Select Ground
Forever stamps, regardless of when they are purchased, will still be accepted
On a positive note, the price of standard Priority Mail
Flat Rate products is set to decrease, which includes flat rate boxes and envelopes.
USPS 2023 Postage Rate Changes

Despite the price increase, the Postal Service explained that most of its price hikes are "well below the rate of inflation."
Will the post office raise prices again?
USPS plans to increase the postage rate two times a year in July and January, possibly with temporary price adjustments in October for increased expenses during the holiday season. Services affected by the increase include First-Class Mail, USPS Marketing Mail, Periodicals, and Package Services.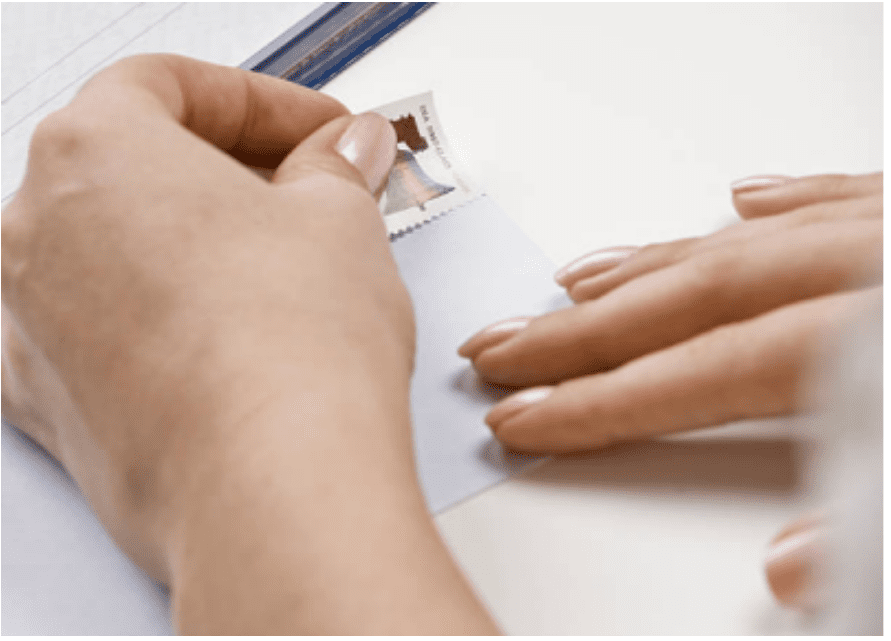 How can I save money on postage?
While it may be definite that the postage rate will continue to increase for years to come, you still have a couple of options for saving money.
1. Invest in Forever Stamps
Forever Stamps work like the name would suggest. Once you buy these stamps, they can be used to mail a one-ounce letter regardless of when the stamp was purchased and used no matter how prices change. So load up now, you will be thanking yourself later when one letter costs .90 cents to mail!
1. Take Advantage of Replica's Metered Mail
Metered mail is still on track to stay .03 cents behind the current 1oz letter postage rate.
Why is it cheaper than traditional stamps? Your printing partner, Replica, pays the upfront costs of a metering machine and a yearly presorting fee. USPS then provides a small discount for presorted and barcoded mail. Don't forget about all the time you will save not laboring over every hand-placed stamp! Metering machines can typically process a whopping 100 letters each minute! More postage increases are sure to come, but we won't know how much the next jump will be until we see another update from USPS. Don't wait until it's too late to save money on postage. Contact Replica Printing Services for more information on postage and mailing orders.
Email – Order@replicaprinting.com