How To Use Direct Mail To Grow Your Business
So, if you're interested in a direct mail campaign, there's a bit of prep work involved. But, here's how to start getting your direct mail strategy in place: 
So, if you're interested in a direct mail campaign, there's a bit of prep work involved. But, here's how to start getting your direct mail strategy in place: 
Direct mail is a marketing campaign strategy that sends physical mail (yes, that's right, real mail) to customers in order to  create lead generation, traffic building, subscription selling, and more. These days, when it comes to marketing for your small business, most guidance is focused on digital and socia media marketing…But did you know that:
 83% of all purchases are tied to direct mail efforts 
90% of direct mail gets opened by the recipient
Direct mail generates a 37% higher response rate than email
Long story short: snail mail lives! And the numbers don't lie, direct mail is more persuasive than email. So, how can you make it work for your business?
Steps to Set Up a Direct Mail Campaign 
So, if you're interested in a direct mail campaign, there's a bit of prep work involved. But, here's how to start getting your direct mail strategy in place: 
Step 1: Research your audience
As with any marketing campaign, digital or otherwise, for true success you first need to understand who exactly you're hoping to reach. In order to craft a message that really encourages action you'll need  to know some key things about your audience, including:
Age
Gender
Income
Geographic location
Interests, and more
When you have these details locked down you'll be better able to anticipate your audience's needs and wants and therefore craft messaging that will resonate with your specific audience. This will also allow you to reach a larger audience (with a more targeted purpose) and as a result you'll be more competitive in the market. 
Step 2: Define your goals 
Once you understand your audience you can then define your goal or goals. In general, the ultimate goal of direct mail is to encourage action — usually buying a product or engaging a service. But there are lots of other goals direct mail can help foster, such as:
Building brand awareness
Improving relationship management
Stimulating lead generation or conversion
Identifying your primary goals will help shape the language, method, and other elements of your campaign to create cohesion and direction throughout the process. 
Step 3: Build your mailing list 
Okay, so now that you've nailed down your audience and your goals it's  time to start building your mailing list. If you don't already have a list of existing customers and clients, you'll need to do some leg work. There's a lot of online resources that can help you build a mailing list for free, including Spokeo, the White Pages  & Yellow Pages, as well LinkedIN — among others. 
Step 4: Craft a CTA
A CTA, or Call-to-Action, is your campaign's hook. It should be attention grabbing and based on your campaign goal. When you're crafting your CTA, think about what it is you want to accomplish. Do you want more foot traffic in your store? Are you hoping to move merchandise before the season's over? Or perhaps you're hoping to build your customer list. Whatever your goal, make sure to be intentional and clear when writing your CTA. Some examples may be: 
Call today for a free consultation
Visit our store today for 40% off select styles 
Attend our annual fundraiser and we'll match your contribution 3-to-1
Step 5: Determine your format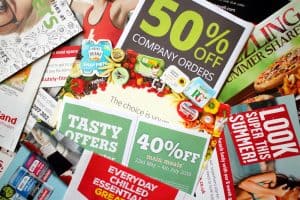 There's lots of different formats to send direct mail. Some of the most common include: 
Postcards
Coupons
Letters
Flyers
Newsletters
Brochures
Catalogs
Much like some of the other elements we've discussed, format will depend on what you're hoping to accomplish. Postcards are a quick way for recipients to absorb information and often work well for customers who are already familiar with the brand. Meanwhile, official enveloped letters create a sense of familiarity that may encourage new customers to quickly open up and find out more. Do a bit of research on your audience and consider what might appeal to your target demographic. 
Step 6: Design your direct mail
When you've determined your verbiage and format, it's time for design! Not a graphic designer? No problem! Local printing shops, like Replica Printing, can help put together your next direct mail design. Replica's in-house designers have the knowledge and tools to pull together striking graphic elements that will help your campaign shine. 
Step 7: Create your mailing schedule 
Okay! Now you're ready to set your mailing schedule and get your direct marketing collateral out into the real world. Replica printing also offers mailing services, including addressing, folding, inserting, metering and… mailing! From design to posting, direct mail is made easy when you have the right partner to help get it done.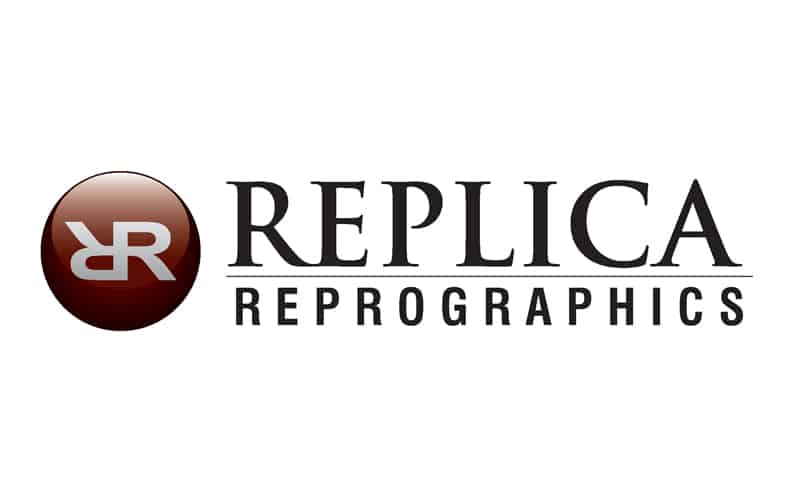 About Replica Printing
Replica Printing Services has been a trusted San Diego Printer since 2001. For 20 years, we have been providing superior service and quality prints at affordable prices to local San Diego businesses and professionals. We've been accredited by the Better Business Bureau since 2013 and are proud of our A+ rating. We are family-owned and operated by a close-knit team of printing experts. Let us print your business' best impressions.